We're happy to announce that BEAT esports will be returning to host the Quake BEAT Invitational on July 19 to 21st live on twitch.tv/beatesports.  The event is sponsored by Soylent, AMD, Sennheiser, Viewsonic and Twitch!
QUAKE BEAT INVITATIONAL SEASON 2

PLAYERS & TALENT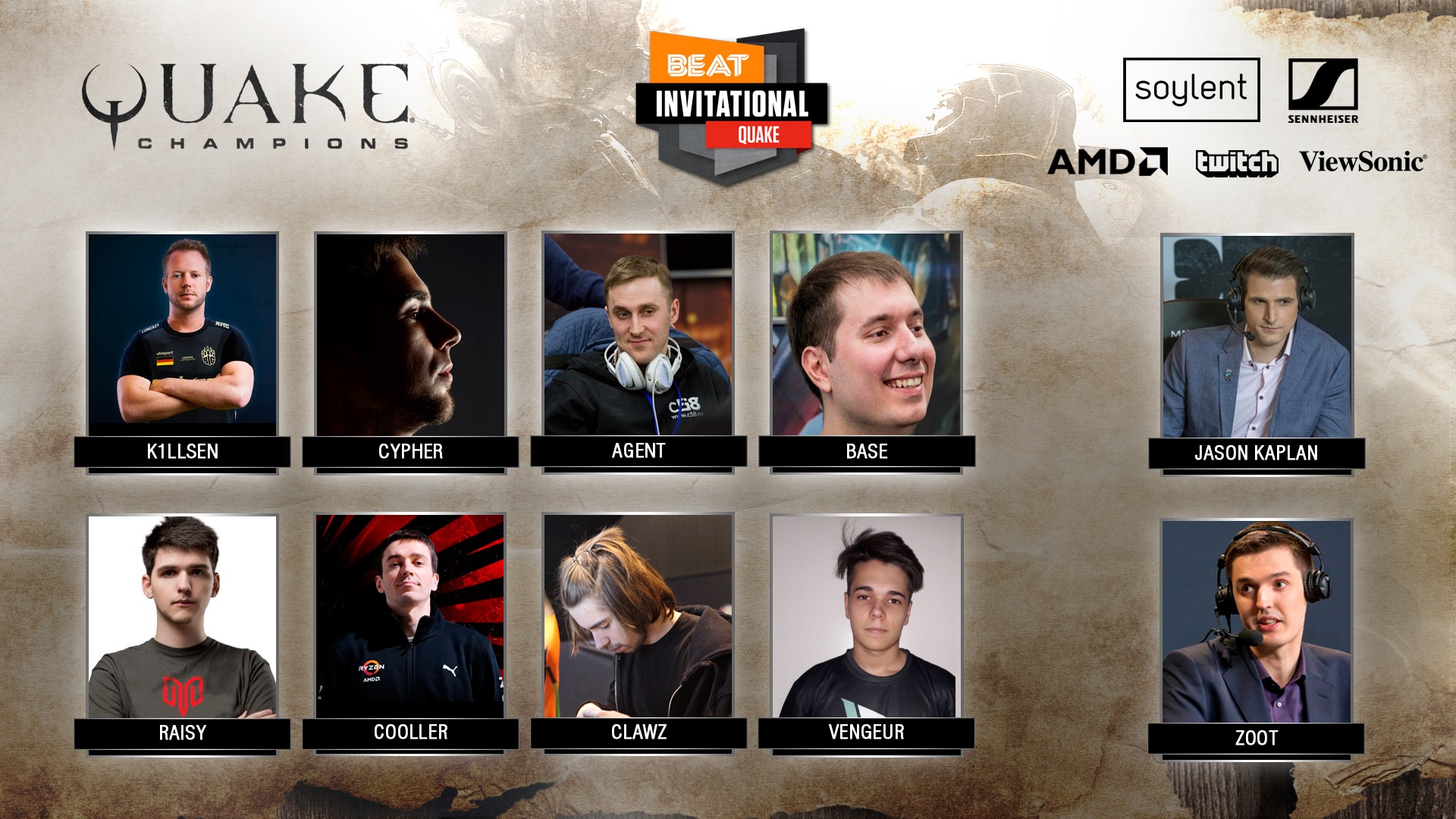 Schedule:
Some changes for this season will occur. Players will participate in a double elimination bracket for this tournament.
The full schedule will be released in a following announcement.
Match days are as follows
July 19, July 20, July 21 (WB + Grand Finals)
RULES
Tournament will be under the duel mode
All matches in the first round are best of 3
Matches in the uppper bracket are best of 5
All matches in the lower bracket are best of 3 (except winner bracket finals)
Grand finals are best of 7 with a 1 map advantage to the WB finalist
Map pool:

Blood Covenant
Bloodrun
Ruins of Sarnath
Corrupted Keep
+ more TBD
Coin Flip to decide who picks first.

Once determined who picks first – map selection will go 'pick pick drop drop' with the remaining map acting as a potential tie-breaker map.
Hero bans:
Hero bans are on a per series basis similar to Qcon & Quake open
Prize Pool
1st – $1250 USD
2nd – $700 USD
3rd – $350
4th – $200
Where to Watch
Watch all the action on twitch.tv/BEATesports
RU:  https://www.twitch.tv/cyberfight
Other languages will be named at a later date.