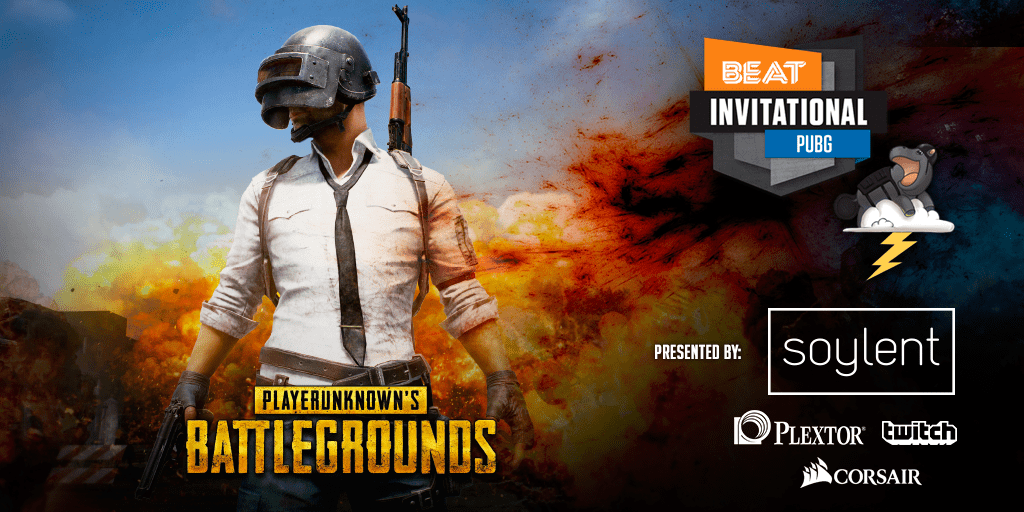 We have some of North America's best teams lineup for you on April 4th, 2018 at 6pm eastern time in the PUBG BEAT Invitational™ S03 presented by Soylent.
16 teams for the entire tournament
5 Matches – Squads FPP
x3 Erangel & x2 Miramar
Team List:
Cloud9
EnvyUS
Optic
EG
Noble
Tempo Storm
Totality
Fly Quest
eUNITED
Wildcard Gaming
Team Dare
Ghost Gaming
Team Gates
Meme Enthusiasts
Nova Esports
Space Station Gaming
More Information:
Server: NA
Prizes – $1,250 USD in prizing (top 3)
Dates / Time : April 4th –  6pm eastern time
Format: 5 matches of FPP Squad
Maps : 3x Erangel & 2x Miramar
Rules : PUBG BEAT Invitational™ rules.
Tournament Settings:
Casting, production & admin brought to you by moonduck tv!
Where To Watch:
https://www.twitch.tv/moonducktv
We hope to see you tune in and see you soon!